SolExergy… Excellence In Solar Energy.
SolExergy was founded in 2009. Ryan Stuart began a landscaping company with aspirations to grow into a general contractor and solar energy company. Rachel joined soon after founding and the two began to apprentice with some of the most knowledgeable contractors in New Mexico, including Carl Rudnick with Mud and Sun Solar. Carl worked in the solar industry since its beginnings in the 1970s and offered instruction and knowledge. Ryan also earned his general and electrical commercial licenses during this period.
Throughout the partnership, Ryan and Rachel's company handled countless solar installations with Carl. When Carl decided he wanted to step back and take on a consultant role in the company, Ryan bought Mud and Sun Solar in order to continue providing the high-quality solar installations customers had come to expect.
In 2016, the team partnered with Rio Grande Renewables, a solar developer that was in search of a construction company for performing solar installations in Albuquerque. After the initial installation was completed, Rio Grande Renewables was impressed with the quality and decided to partner with SolExergy as their sole local installer for sites across New Mexico, such as the UNM Valencia Campus and the City of Albuquerque. The partnership has allowed both companies to grow together and provide the best quality solar installations at affordable prices across New Mexico.
In 2018, at the request of many customers, SolExergy expanded their team to include an experienced electrical service department in order to provide additional solutions to customers. These services include:
LED upgrades or retrofits

Sign maintenance

Emergency repairs
Through each new step of growth or change, SolExergy hopes to show dedication to customers in providing whatever solar or electrical needs they may have. Throughout the existence of the business, SolExergy has run completely on referrals from very pleased, satisfied customers — a trend the company plans to continue moving forward.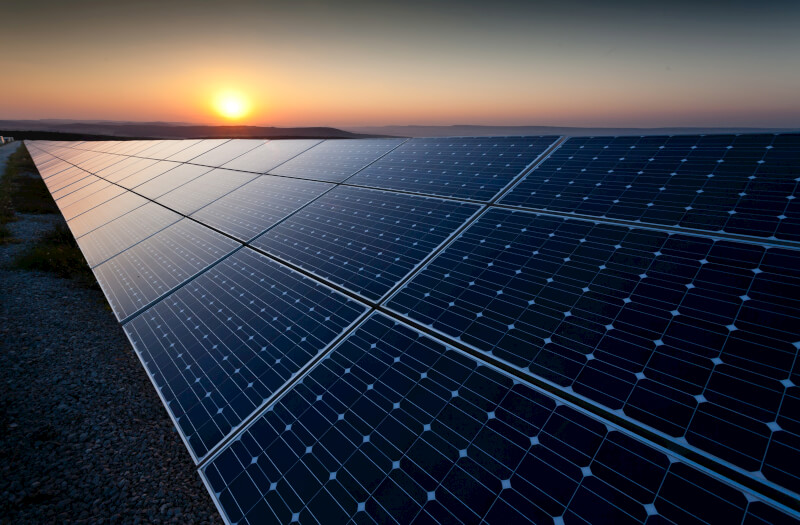 Our Values
Honesty
The team at SolExergy is here to provide you with answers, not a sales pitch. Our job is to educate, answer questions and provide you with an honest assessment of how solar can be an investment for you. We will provide you with honest answers even if it may not be what you were hoping to hear.
Reliability
As a local company, we pride ourselves on using the best equipment on the market to ensure you have the most worry-free system. But we know that no matter how good a solar product is, there may still be problems from time to time. Our reliable team goes far beyond a warranty on a paper to make sure your new system meets our quality standards. We are available to help if you have a question or need immediate service before, during, or even long after an installation, no matter the time of day or night. In fact, we give each customer the direct cell phone number of their project manager, as well as the general manager and owner of the company. With over 80 years of combined experience on our management team, we are confident you can count on us.
Quality
We guarantee that the systems we provide are of the highest quality and a great price. We know that estimates between companies can vary, and will work to help you understand the differences between what we offer. We work with suppliers and manufacturers to provide the best possible pricing without cutting corners. While we never promise a low price, we believe our pricing is worth the quality we offer, especially when compared to other systems.